Response to COVID-19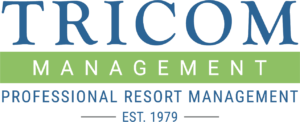 Dear Valued Owners
As we carefully move forward through the coronavirus protocols, the Board of Directors and Tricom Management are continuing to keep the health and well-being of our owners and guests our highest priority. We want to assure you that we are closely monitoring the situation and aggressively taking appropriate precautions for our owners, guests and resort staff, and responding to directives from federal, state, and local authorities.
Social distancing is being followed at Casa de la Playa and the staff appreciates your cooperation on this and all the guidelines in place at the resort. 
We have implemented changes at your resort to ensure your health and safety – changes related to common areas, activities. Several protocols have been increased or implemented based on the CDC recommendations. The staff has been instructed on the protocols and is being monitored regularly.
All common and public areas are being disinfected frequently.

Amenities that pose a health risk are being temporarily removed or closed for the health and wellbeing of everyone staying or working at the resort.

Existing unit cleaning protocol that follow the recommended guidelines are being reinforced and upgraded.

We are encouraging all guests and employees to wash hands frequently with soap and warm water along with hand sanitizer use.
With all the limitations placed on our entire nation, we want to accommodate our owners and guests with your travel plans as best we can.
Options for Owners – If you decide not to use your unit week, or cannot use it for any reason; we suggest you deposit it with an exchange service. Platinum Interchange (Tricom's Exchange company is reducing fees wherever possible, and lets you exchange your week for weeks at other Tricom managed resorts.
For more information
https://www.sandiegocounty.gov/content/sdc/hhsa/programs/phs/community_epidemiology/dc/2019-nCoV/health-order.html
Sincerely,
Your Board of Directors and Tricom Management